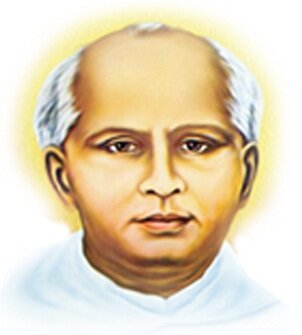 Rajagiri Higher Secondary School, the pioneer educational institution bearing the brand name ' RAJAGIRI ' celebrated her Golden Jubilee last year.
The school had a humble beginning in 1964. It was established by the Carmelites of Mary Immaculate (CMI), an indigenous congregation of the Roman Catholic Church. Rev. Fr.Francis Sales, CMI (1904 – 1984) the then provincial of Sacred Heart Province, Rajagiri, Kalamassery is the founding father of the school. He is reverentially remembered for articulating, nurturing and fostering the CMI mission of education at Rajagiri, a mission that is a continuous experience for the present stake holders.
The school grew in size and stature with the Passage of time. Young Rajagiri was fondly looked after by Bishop Emeritus Gregory Karottemprel CMI(former Bishop of Rajkot Diocese) and Rev. Fr. Aaron Vithayathil CMI who are rightly called the pioneers of the school. The late Mr. Joseph .V. Manjooran being the retired headmaster of St. Albert's School, brought a wealth of knowledge and experience to the school during its inception. While Mr. Manjooran served as headmaster (1964-1976), the administrative function was carried out by the pioneer fathers.
The sister institutions Rajagiri College of Social Sciences, Rajagiri Public School, Rajagiri School of Engineering & Technology are excellent institutions in the field of education. The construction of the Medical College is going on which adds to the name and fame of Rajagiri. Rev. Fr. Jose Cleetus Plackal CMI, the dedicated educationist who caters to the modern modes of education is the Manager of all these institutions.
The school has been consistently keeping a track record of hundred percent pass  in both SSLC and  +2 Level (Plus Two). In co-curricular activities the school has been represented in the sporting and literary areas including the national level. The school has achieved commendable heights under the moulding hands of the teaching fraternity.
Anually, Sports and Arts competitions, symposiums, Debates, charitable activities and the schools very own Fabula and Fr. Sales All Kerala Basketball Tournament adds glamour and glitz to the already glowing Rajagiri.
        We firmly believe that our journey towards excellence and glory would be ably supported by your nurturing care.